---
Welcome to the Levi Strauss Museum
Do you like to wear jeans? Levi Strauss, the father of blue jeans, was born in this house in Buttenheim in Upper Franconia. He lived the American Dream: born as a simple Jewish peddler's son he became a wealthy textile manufacturer.
A museum that has won several international awards tells his life story and the story of his famous blue trousers.
They have never been just a fashion item – until today, as a sign of a casual lifestyle, they embody youth, freedom and individuality.
Let yourself be carried away into the world of indigo and denim!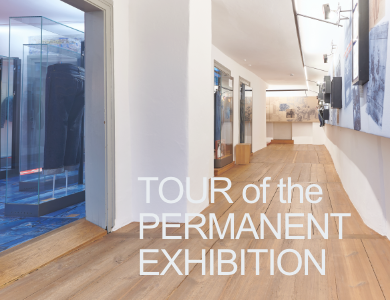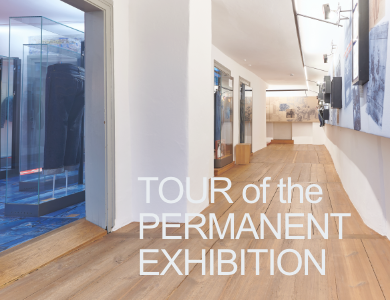 ---
Opening hours
Tuesday and Thursday:
2 – 6 p.m. (November – February: 2 – 5 p.m.)
Saturday, Sunday and public holidays:
11 a.m. – 5 p.m.
Groups also outside opening hours by appointment.
Opening hours during the summer season:
Good Friday: closed
Easter Saturday, Easter Sunday, Easter Monday: 11 am – 5 pm
Ascension Day: 11 am – 5 pm
Whit Saturday, Whit Sunday, Whit Monday: 11 a.m. – 5 p.m.
Corpus Christi: 11 a.m. – 5 p.m.
Assumption Day: 11 a.m. – 5 p.m.
The current admission regulations apply.
---
Directions
By car:
von Bamberg oder Nürnberg über die A 73 Ausfahrt Buttenheim auf der Staatsstraße immer geradeaus, die zweite Abzweigung links in From Bamberg or Nuremberg via the A 73 exit Buttenheim on the state road always straight on, second turn left towards Buttenheim – Mitte (via Kellerstraße). Follow the signs to the museum.
By train:
Buttenheim railway station (20 min. walk to the museum).
---
Contact
Geburtshaus Levi Strauss Museum
Marktstr. 31-33
96155 Buttenheim
Museum:
Tel.: 0 95 45 44 26 02 (Museum) or
Tel.: 0 95 45 44 09 936 (Administration)
Museum Shop:
Tel.: 0 95 45 339
Fax: 0 95 45 18 78
Email:
levi-strauss-museum(at)buttenheim.de
Unfortunately, our house is not barrier-free due to the structural conditions.