---
History of the house
In the Levi Strauss Birthplace Museum in Buttenheim, Upper Franconia, everything revolves around the most famous pair of trousers in human history.
For a long time, the approximately 3000 inhabitants of the small For a long time, the approximately 3000 inhabitants of the small market town had no idea that Levi Strauss originally came from their town. It was only a letter from America in 1983 asking the then mayor for information about the birthplace of the jeans inventor that triggered intensive research. An entry in the birth register of the Buttenheim Jewish community and an emigration certificate from the Bamberg State Archives finally proved: Levi Strauss spent the first 18 years of his life in Buttenheim.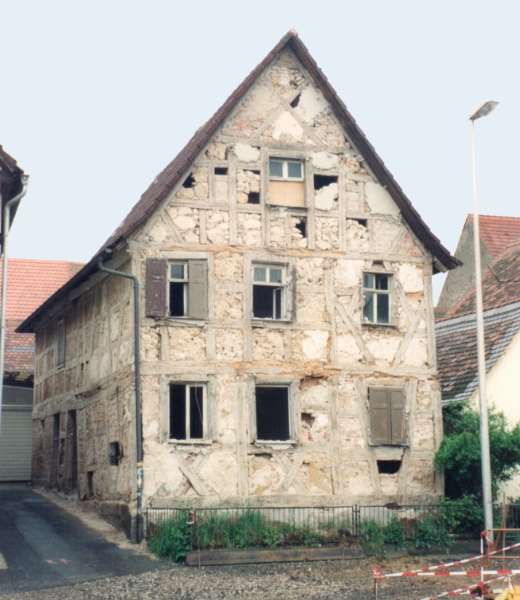 At the same time, it turned out that the house where the jeans inventor was born still exists.
It was built in the 17th century, was rebuilt several times and is one of the oldest buildings in Buttenheim. Levi Strauss lived on the ground floor with his parents and six siblings. In autumn 1987, Buttenheim's local council decided to purchase the listed half-timbered house. In 1992, an extensive renovation began, restoring the dilapidated building as true to the original as possible.
The idea of dedicating a museum to the world of indigo and denim took shape.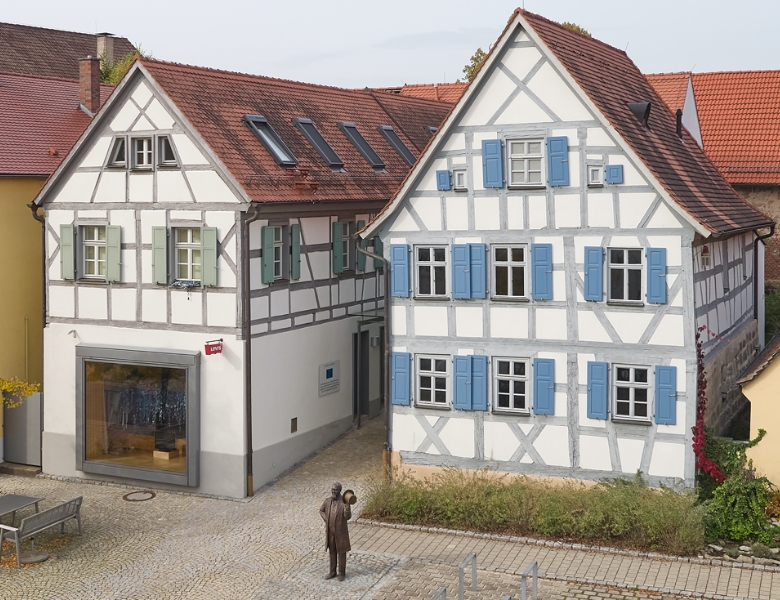 Since September 2000, the small half-timbered building has housed the Levi Strauss Museum, which has since won several awards.

In 2011, the renovation of the annex building was completed. Since then, the museum has special exhibition and event rooms, a cafeteria and museum shop.
To mark its twentieth anniversary, the Förderverein Levi Strauss Geburtshaus e.V. donated a life-size bronze statue of the jeans inventor. The figure, created by artist Rainer Kurka, now completes the appearance of the museum ensemble.