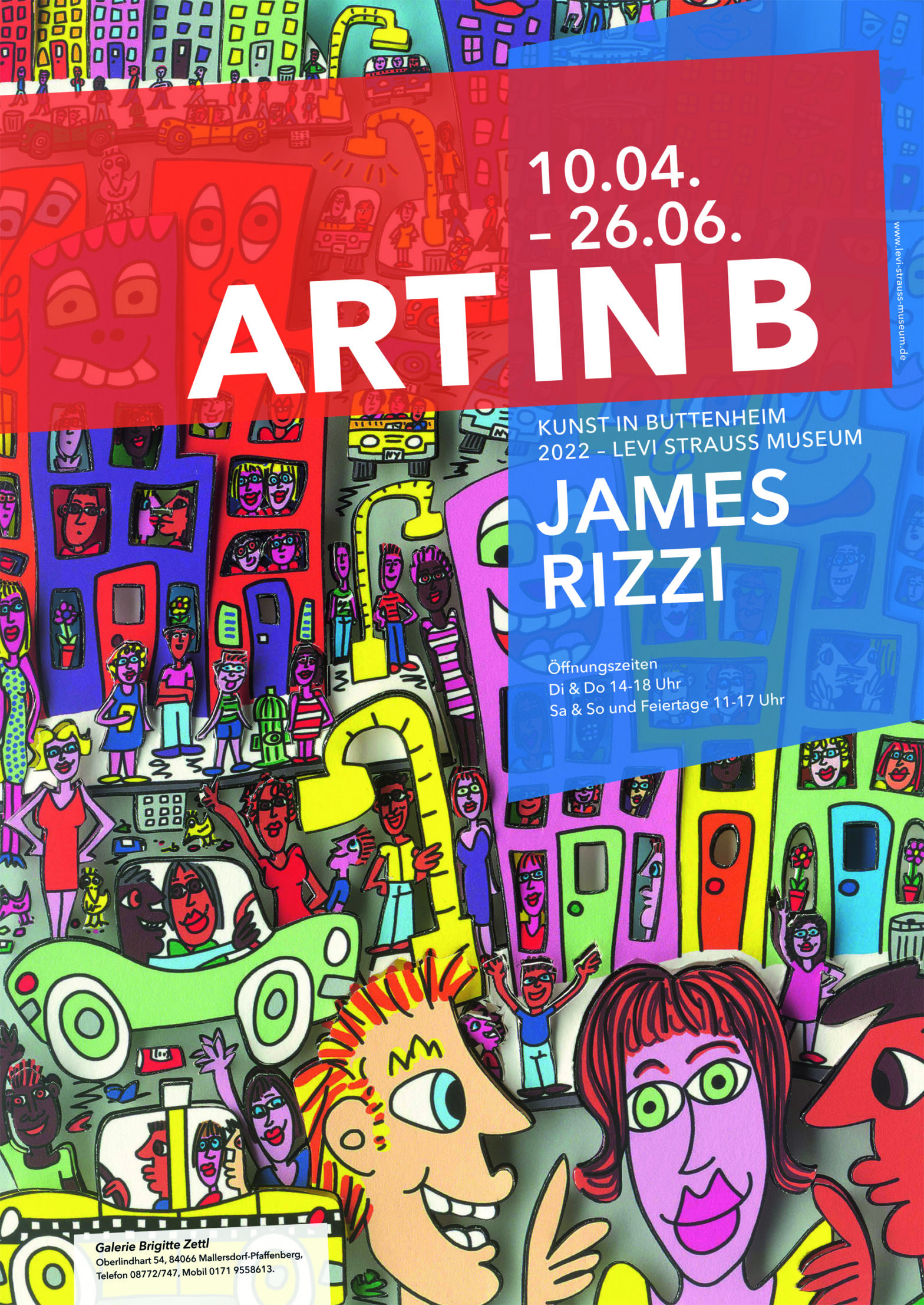 ART in B with James Rizzi 10.04.-26.06.2022
ART in B with James Rizzi
As part of the ART in B - Kunst in Buttenheim series, the Levi Strauss Museum Buttenheim will host a very special special exhibition from 10 April 2022 to 26 June 2022 in cooperation with the Brigitte Zettl Gallery Mallersdorf/Pfaffenberg: it will show works by the famous American pop artist James Rizzi. The vernissage will take place on Sunday, 10 April 2022 at 2 pm.
Born in New York in 1950, James Rizzi developed the 3D graphics that were to become his special trademark while still studying art. In 1977, he presented his work to the public for the first time at the Brooklyn Museum in New York. His popularity grew quickly, and more and more galleries and museums began to take an interest in his works. Soon his works also adorned record and CD covers as well as other everyday objects from stamps to porcelain. James Rizzi became one of the most popular pop artists of his time. The motif of his works is often his hometown New York and its inhabitants. His depictions are characterised by a childlike, primitive curiosity as well as a radiated cheerfulness, joie de vivre and optimism. James Rizzi died on 26 December 2011 in New York. After his death, further editions were published that go back to preliminary drawings.
Actually, a James Rizzi exhibition was already planned in Buttenheim in autumn 2010, at which the artist wanted to be present in person. Unfortunately, the event had to be cancelled for health reasons. As a consolation, James Rizzi sent the museum a completely painted white Levi's® 501 - probably one of his last works. Alongside numerous other works from various years, this will also be on view as part of the exhibition.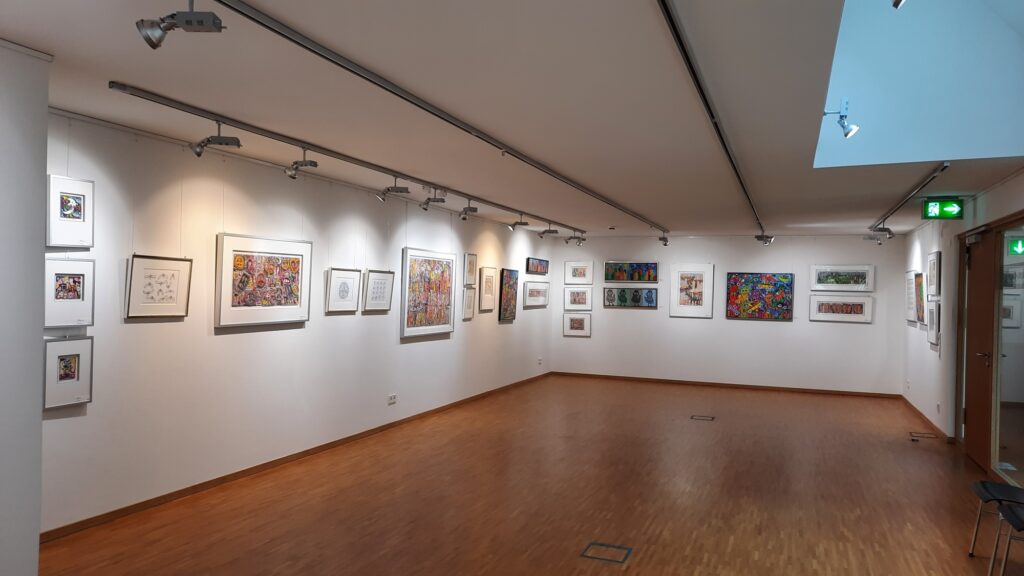 Veröffentlicht am 28.02.2022