---
Tour of the permanent exhibition with audio guide
A narrator and Levi Strauss himself tell you about his exciting life and the history of the creation of jeans by help of an audio tour.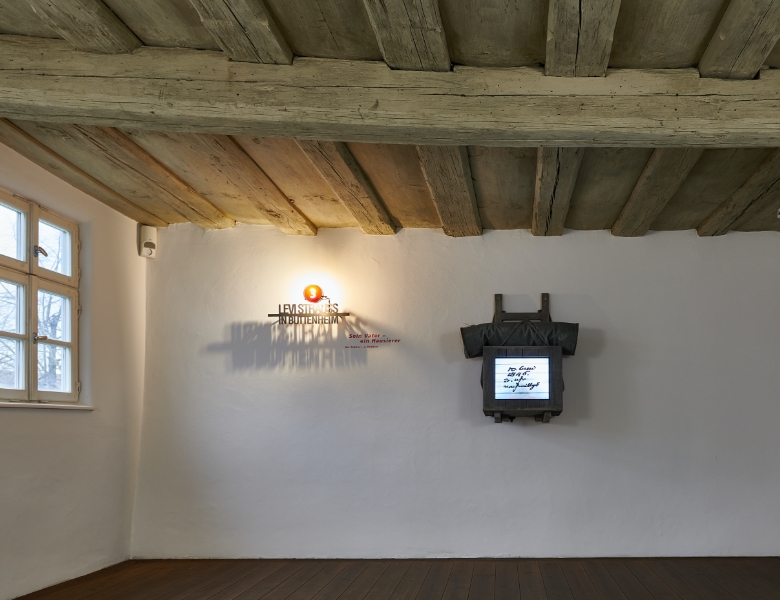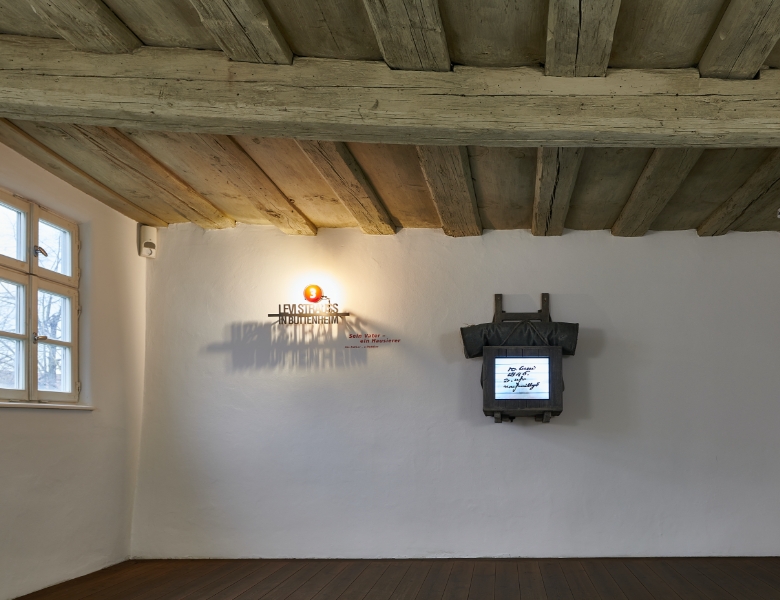 On the ground floor, in the former home of the Strauss family, you will learn about the life of the jeans inventor from his birth to his emigration to America. You will gain an insight into the life and work of Franconian rural Jews in the 19th century and can empathise with the dreams and hopes of the emigrants.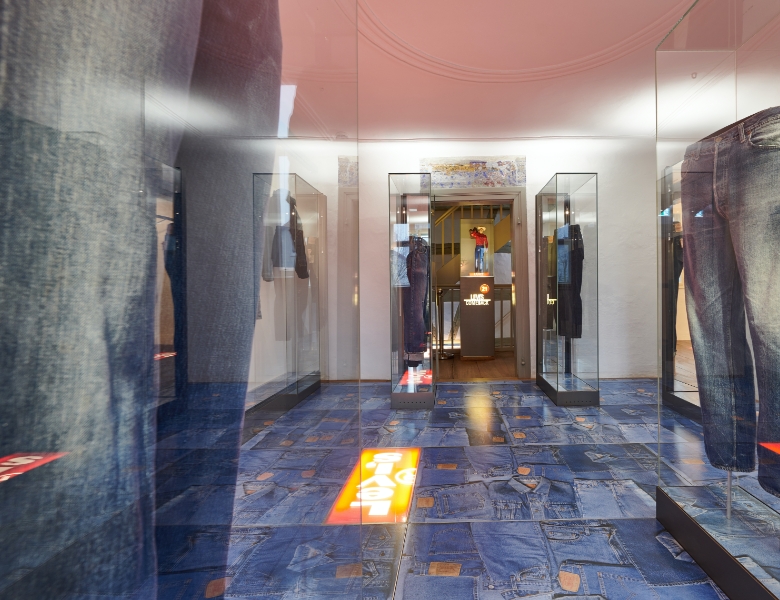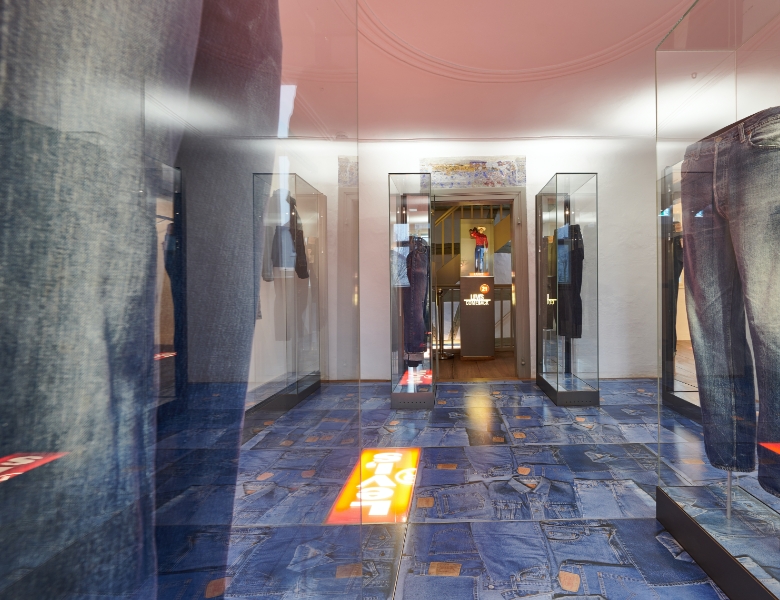 The first floor is dedicated to jeans. The fabric of which the famous trousers are made, the blue colour, the beginnings of industrial production and the triumphal march of jeans are the focus here. Our collection of rare pieces made of the blue cotton fabric illustrates the timelessness of this universal garment.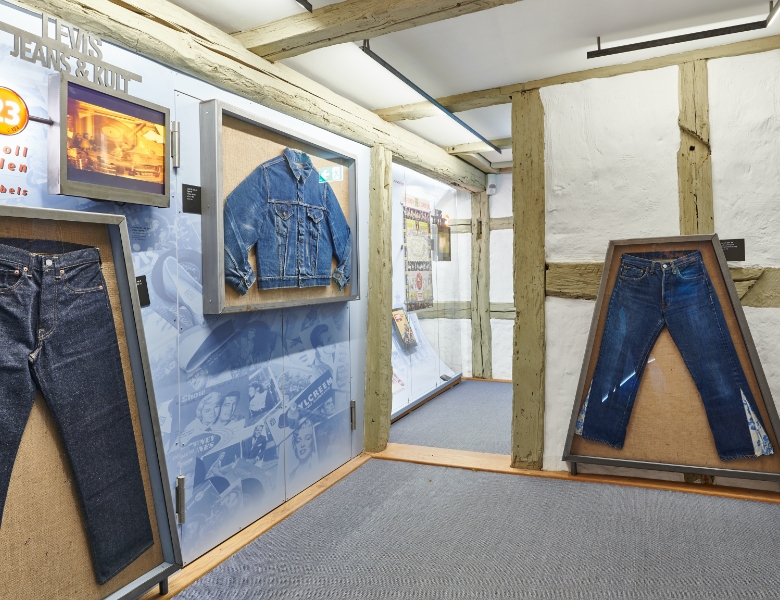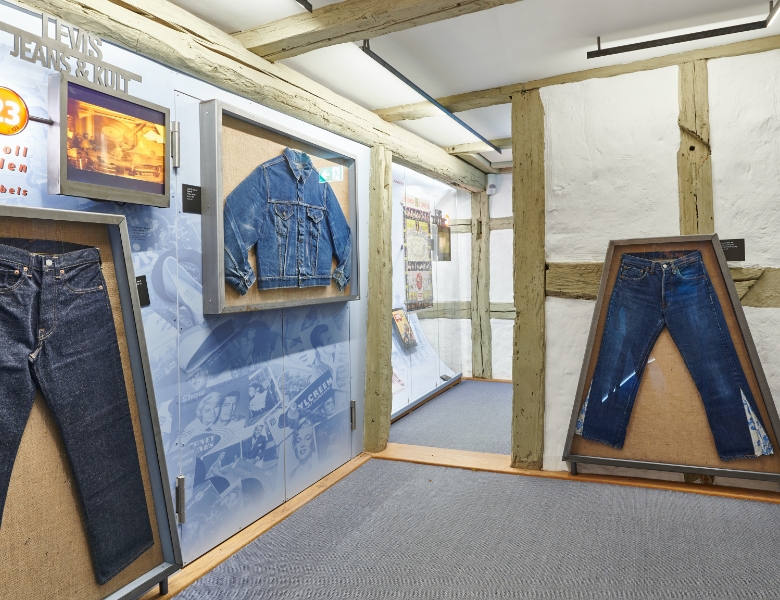 On the top floor you will learn about the history of blue trousers in Germany, their socio-cultural significance and more recent trends by help of many interesting exhibits.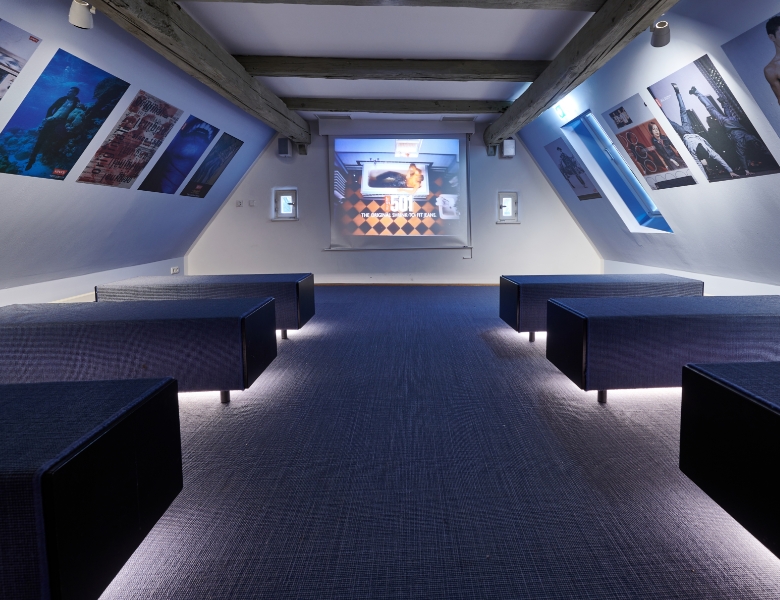 Our cinema directly under the museum roof is dedicated to the cult of jeans. Video clips answer the question why jeans still embody youth, freedom and identity today.